UI Health Halloween Festivities Bring Joy to Pediatric Patients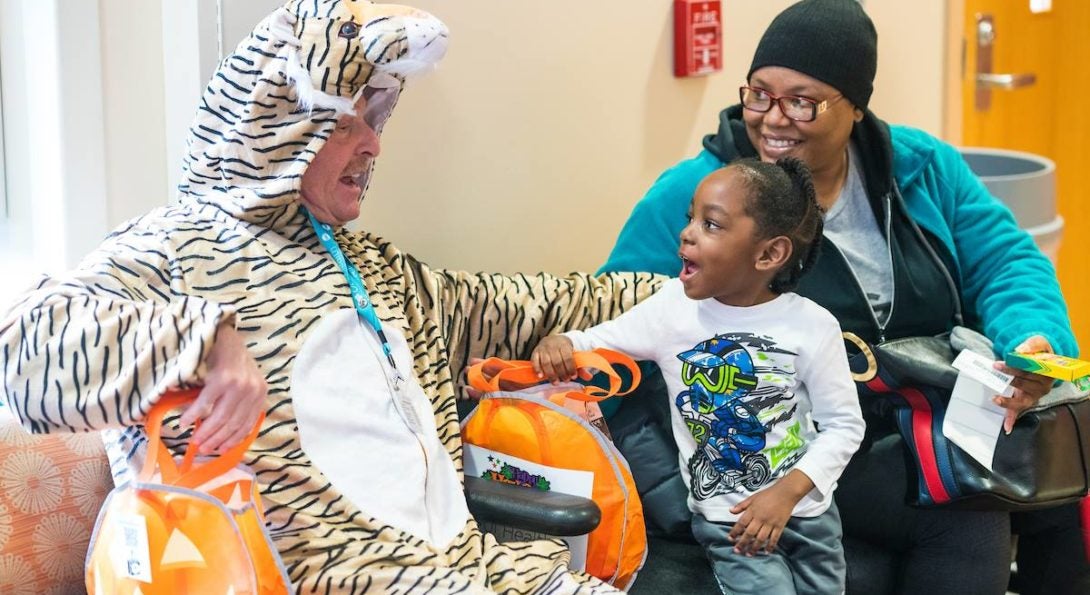 As children and families across the country prepared to don festive costumes, the physicians, nurses, staff and administration of the Hospital & Clinics banded together to bring Halloween fun to pediatric patients receiving care on October 31. NBC5 Chicago was on hand to catch some of the celebration as patients were able to enjoy the day and were even able to trick or treat.
It's become an annual tradition at UI Health for the community to come together to bring joy to its youngest patients. Being admitted to the hospital or visiting the doctor can leave individuals feeling vulnerable and uncertain - especially for pediatric patients.
UI Health strives to make the care experience positive for everyone. That is why on special holidays, such as Halloween, when children and families are celebrating in their neighborhoods and schools the UI Health community wants to provide a similar experience for our patients. For those unable to go trick or treating in their neighborhoods it brought a Halloween Parade directly to the hallways of the Hospital & Clinics.
Thank you to all participating volunteers for making this a memorable day for these children.