UI Health Welcomes New Class of Health Sciences Students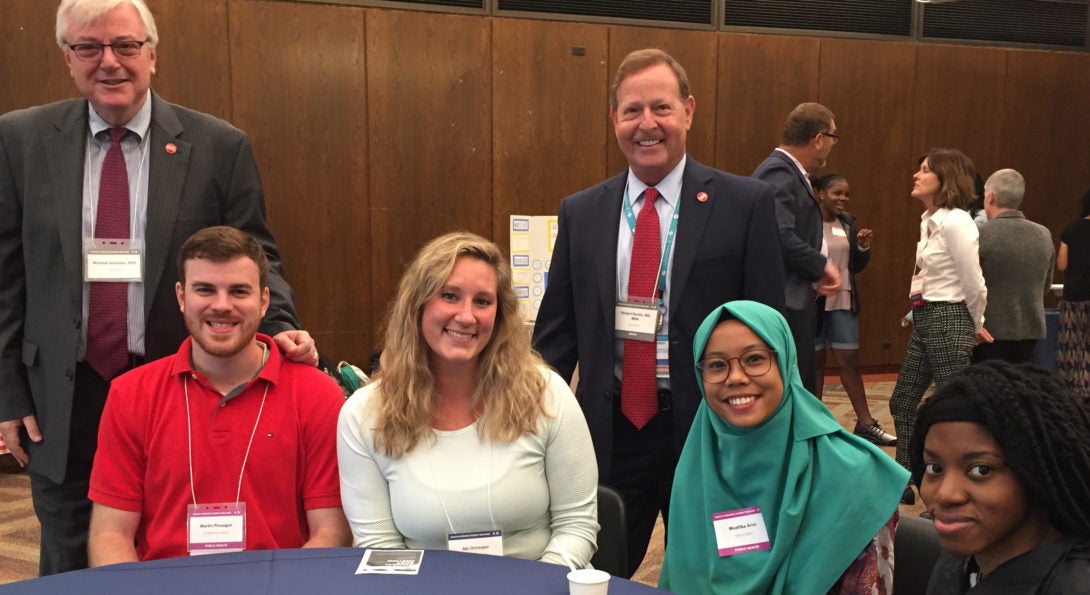 The Inaugural Welcome Event Provided Inter-professional Connections
On September 6th, Chancellor Michael Amiridis, PhD, Vice Chancellor for Health Affairs Robert Barish, MD, MBA and Vice Chancellor for Student Affairs, Rex Tolliver hosted a welcome reception for the new students of the seven UIC Health Sciences Colleges to connect across disciplines. Despite the rain, over 300 individuals came together to establish interprofessional relationships early in their academic careers.
UI Health Welcomes New Class of Health Sciences Students Heading link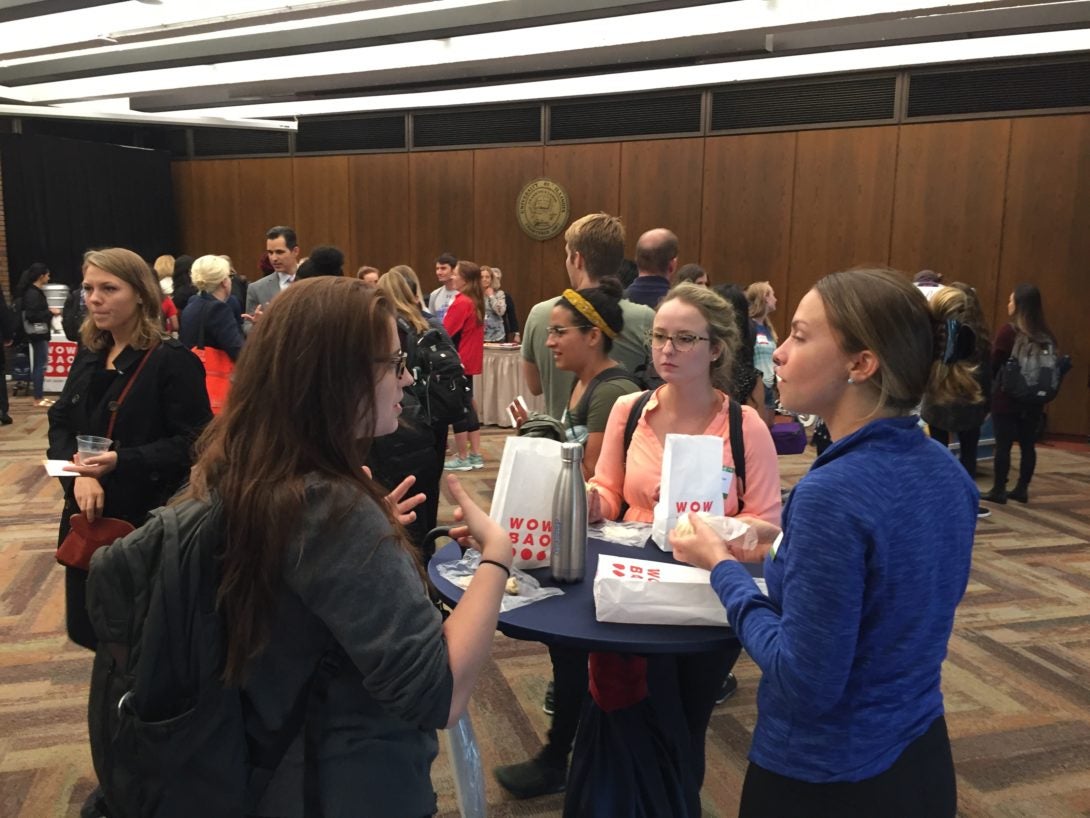 Within the modern landscape of health care education, an environment of inter-professional education and team-building is becoming increasingly important. At UIC, that the foundation for this inter-disciplinary collaboration starts as early as the first several weeks among the health sciences colleges. To kick-off the 2018-2019 academic year, the Office of the Vice Chancellor for Health Affairs coordinated the inaugural welcome reception inviting all first year health sciences students.
The welcome reception was a social avenue for connection among the newest students of the seven UIC health sciences colleges: Applied Health Sciences, Dentistry, Medicine, Nursing, Pharmacy, Public Health and Social Work. Throughout the curriculum of each degree program, students often come together to connect, problem-solve and learn among a cohort of interdisciplinary teams. These opportunities better prepare UIC health sciences students to connect with health science colleagues outside of their discipline once entering their practice and onset of their careers.
With over 300 individuals present, the Office of the Vice Chancellor for Health Affairs is sure to make this an annual tradition that builds a strong sense of community and tradition among the health science colleges at UIC.
For more information or with questions about the Health Sciences Student Welcome please e-mail: vcha@uic.edu.