Health Equity & Ethics Series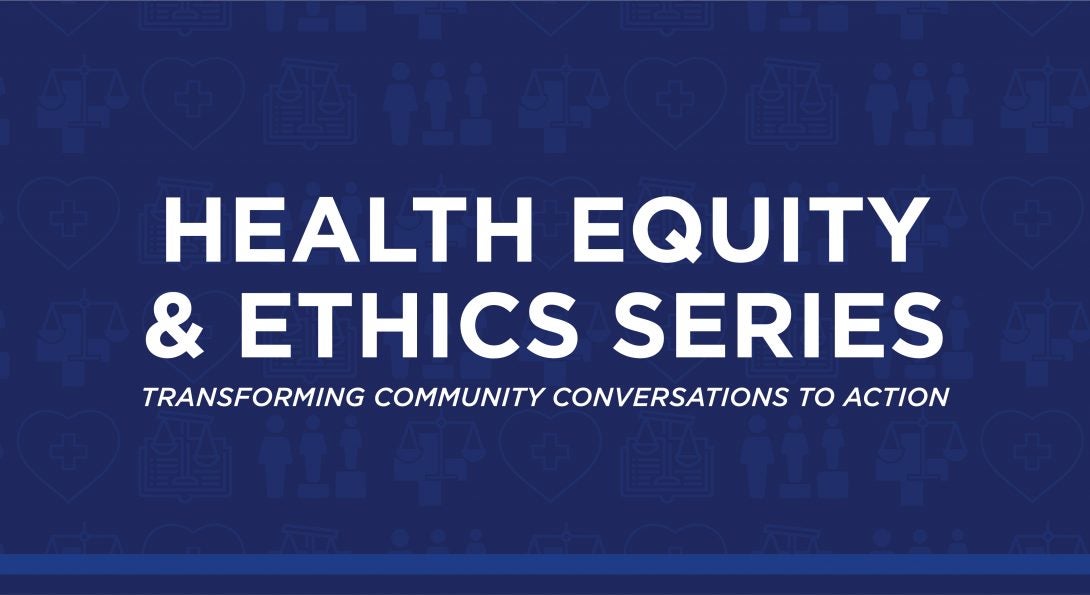 Transforming Community Conversations about COVID-19 to Action
The Health Equity & Ethics Series brought together community members and UIC experts from across professions to:
share stories of injustice and invisibility in healthcare,
seek to understand issues of health and wellness from many views, and
develop action-focused, real-life solutions that build on community strengths, are guided by ethical values, and are informed by our shared wisdom. The panels included:
Session 1: Setting the Stage for Transformational Conversations

Session 2: Exploring Intersectionality and Social Vulnerability

Session 3: Uncovering Disability Bias and Discrimination in Healthcare
Session 4: The Next Act - Transforming the Conversation into Action
Each panel was anchored in a facilitated dialogue about a personal story of harm experienced during COVID-19.  This series featured a national panel of caregivers, patients, community members, and other experts from across the country. We are deeply grateful to these individuals who were willing to share and afford us the opportunity to learn from and be inspired to pursue transformative action.
Thank you for your participation in these conversations - through  attending the panels as well as contributing to the community discussion Jamboard. If you were unable to attend,  recordings of all four sessions are below. If there are any questions, please email Ami Shah, Senior Strategic Project Coordinator, at ashah58@uic.edu.