The Population Health Sciences Program supports the mission of UI Health by providing strategies, technical, and operational support for developing, testing, and implementing population-specific programs designed to achieve health equity.
The Population Health Sciences Program was founded in September 2011 to catalyze and support enterprise-level leadership for care delivery science within the Office of the Vice Chancellor for Health Affairs.
The Population Health Sciences Program engages clinicians, patients, and other stakeholders in developing innovative inter-professional models of care that improve health in communities served by the University of Illinois Hospital & Health Sciences System.
Read more about our work below: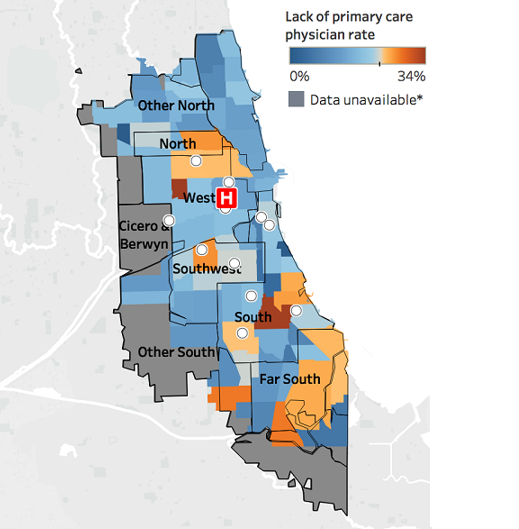 University of Illinois Community Assessment of Needs (UI-CAN) Heading link
Reports completed in 2013, 2016, and 2019 systematically evaluated three high priority health related needs of the UI Health primary service area, which includes some of the poorest communities in Chicago.  Addressing the social determinants of health, improving access to care, and reducing the risk of chronic disease set a clear path for strategic deployment of resources in ways that remain closely linked to the mission of UI Health.
View our reports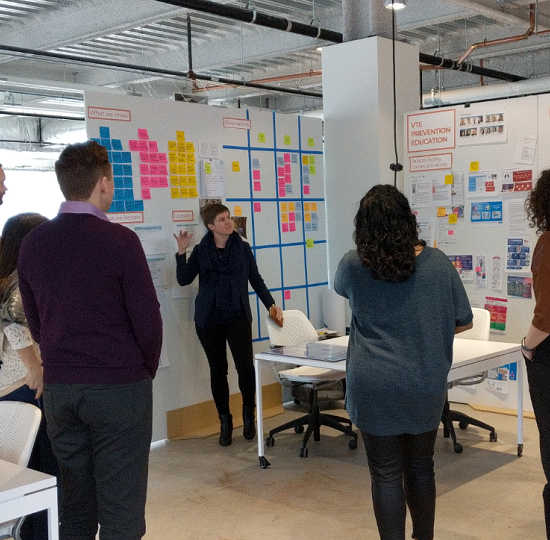 Institute for Healthcare Delivery Design (IHDD) Heading link
Created in November 2018, IHDD looks beyond clinical settings to deepen our understanding of the context and reality of care to ensure medicine fits the lives of people. IHDD advances healthcare delivery science through the integration and application of human-centered design methods. These methods address the needs of all stakeholders in healthcare contexts – patients, clinicians, staff, administration, and community – such that new standards of care are delivered effectively and at scale.
Visit our website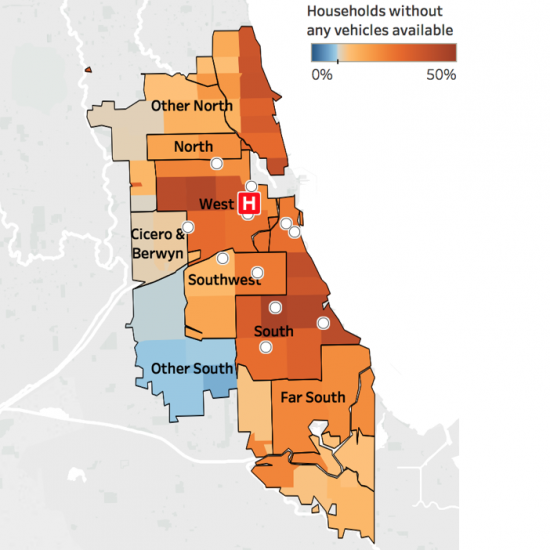 Program for Non-emergency Transportation (PRONTO) Heading link
Offers Lyft rides on-demand to UI Health patients living in Chicago who are being transitioned home from the medical surgical and critical care units. Inadequate transportation is a significant barrier for many UI Health patients.  With PRONTO, UI Health can get patients home faster and provide care for patients in need.
Learn more