Bringing Greater Alignment & Strategy to Communication Across the Health Enterprise
The Communication Unit of the Office of the Vice Chancellor for Health Affairs is committed to the collaboration and alignment of the health system's priorities through the robust and agile communication channels managed across the UIC Health Sciences Colleges, UI Health Hospital & Clinics and other health units that make up the fabric of our rich health care landscape.
Through monthly meetings, the OVCHA convenes partners of all health sciences related units to participate in strategic and tactical conversations about communication priorities and projects. We are also available to consult and advise on appropriate communication measures and strategy that allow for the UI Health enterprise to remain interconnected among the University of Illinois Chicago and our clinical delivery system.
For more information, or to connect directly with our communication unit please e-mail vcha@uic.edu or call 312.355.6465.
Below you will find some recent communication priorities and projects: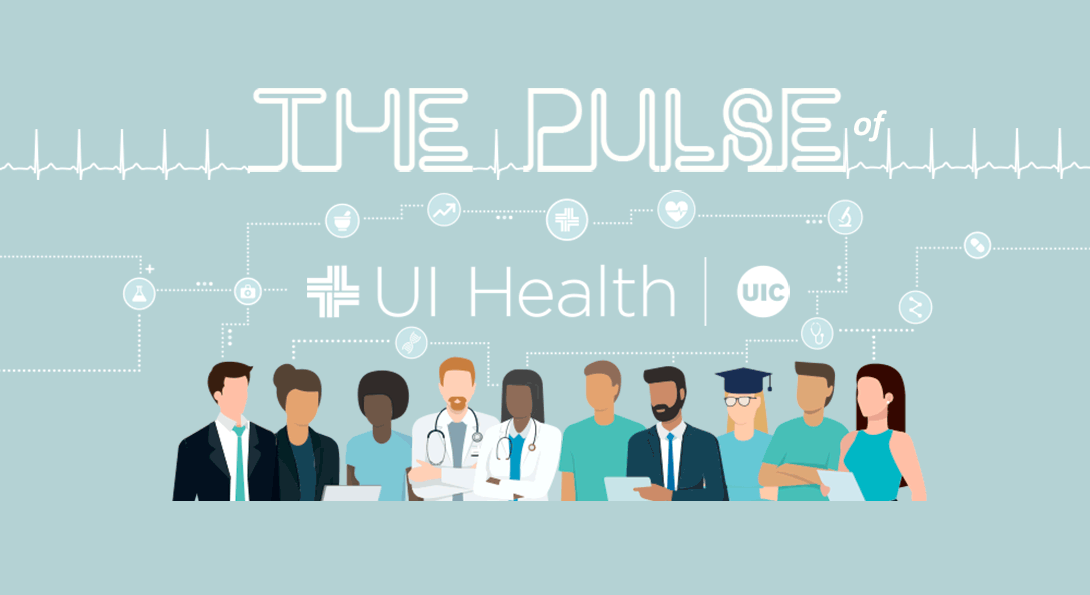 The Pulse of UI Health is a regular email communication from the Office of the Vice Chancellor for Health Affairs, highlighting the impact UI Health is making through clinical practice, education and training, research and discovery, and the pursuit of health equity.